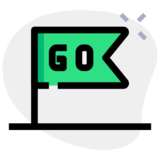 Program starts: 05.02.2021

KROK Business School has created special program aimed at intensive professional growth of entrepreneurs.
Why should you study on the Business Navigator program?
The Business Navigator program is aimed at the professional development of entrepreneurs, which allows you to obtain the basic knowledge, develop skills and abilities necessary for the productive work of a modern leader - manager.