April 16, 2020 17:00 - 18:00
The speaker is Mykola Vovchenko.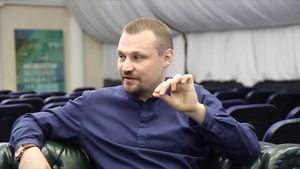 Business coach, coach, practicing psychologist. Master-trainer NLP, DST trainer. An expert in successful thinking strategies, building a corporate culture and storytelling.
Goals
Tell the fundamental principles of building stories and their application to achieve the desired results in business and life in general.
Short description
The workshop will present the main types of stories that will help the storyteller through stories to inspire, convince, unite and motivate listeners and achieve their goals during the speech.
As a result of participation in the master class, the participants:
Learn the main types of stories
Find out how you can convey your idea through history
Get to know several storytelling templates.
Understand when it is appropriate to tell every kind of story.
Understand how to convey the main message in history
Understand how communication with the unconscious and conscious listeners is built through history
Where can this knowledge be applied?
During the self-presentation as a specialist
During the presentation of ideas, projects and inventions using stories
To motivate listeners through storytelling about an important topic