Date: February 12, 2020. Time: 18:00-21:00.
Registration starts at 17:30.
Venue: Kyiv, 30-32,Tabirna str, office 312
The number of places is limited!
You've probably heard about a social network like LinkedIn. Are you or your company an active user of this network? What is the difference between a personal profile and a company profile? Do you know what Social Selling is about and how to use it?
If you want to get a clear understanding of what LinkedIn is and why it is a powerful resource for developing and promoting business, we invite you to attend the workshop on February 12, 2020.
At our workshop you will learn the answers to these questions, understand why you just need to have a professional profile on Linkedin and get practical tips for building an effective and efficient work in it.
AT THE WORKSHOP WE WILL CONSIDER:
LinkedIn infographics and interesting facts about the algorithms of the social network.
10 reasons for professional use of Linkedin to help you understand why this particular social network helps grow your business.
All for the perfect Linkedin profile.
How to put your profiles on FВ i Linkedin in order for the most effective Social Selling & Networking
Networking and search for solvent customers. Practical cases.
Advantages of the Premium profile, which will help increase the profit of your business.
Recommendations for further effective work on Linkedin.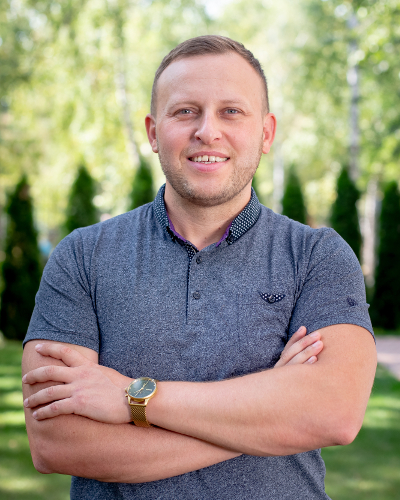 SPEAKER:
Igor Nikolenko (Ihor Nikolenko)
Four years of daily hands-on experience Linkedin;
Has 26,000 direct contacts on Linkedin;
Thanks to Linkedin, he published his NLP as instrument in PR in politic thesis in book format, sold worldwide;
Igor has 11 years of experience in international companies: Philip Morris, Kimberly-Clark, Roullier Group, Modern-Expo;
Among Igor's clients: Vache Davtyan, Alexey Kravets ("Sea of ​​Beer"), "Pari Match" and others;
Igor lectured at business schools for MBA students and conducted corporate consulting for EBA.
Cost of participation:
until 07.02 - 600 UAH;
on the day of the event - 700 UAH.