April 14, 2020 16:00 - 17:00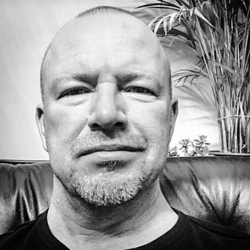 Speaker - Mr. Jonathan Moss. Jonathan, the founder of 'Wayoutthinking,' an innovation design agency in the UK, has over 20 years in design education, training and more recently working with businesses to support innovation. Jonathan knows about creative environments and what it takes to connect to a diverse range of clients, train teams and build creative cultures. This, coupled with an unrelenting search for ways to bring out the best ideas in people, Jonathan works to help people reach their goals. As a practicing Artist also, Jonathan has shown work in the UK, Europe and the USA and uses 'visual language' to explore and make connections to big ideas.
OBJECTIVES
The aim of this talk is to take a pragmatic approach to demystify creativity and its role real role in business. Creativity and creative thinking is often seen as an additional, often secondary skill that would be nice to have when needed. This avoids the fact that creative thinking and creative problem solving plays a key role in business strategy, culture and success. By getting past the word 'creativity' and some of its connotations, understanding that creativity is a 'skill' that can be learned, systemised and used throughout an organisation, businesses can begin to see that creativity will be the advantage that they need.
SUMMARY
Through an informal talk, Jonathan will try to address some of the blocks that he has encountered when discussing the role of creativity, creative thinking and problem solving when talking to businesses. In doing this he hopes to shine a light on possible ways to think about the role that creativity plays and how to embrace it.
What 3 things will your participants learn or experience as a result of your activity?
Why creativity can appear scary to business and why it avoids it (although it will say it doesn't)
How creativity supports business strategy.
Ways to nurture creativity in business.
What might be 3 ways that the content of your activity changes your attendees' perceptions, habits, ways of working, or view of the world?
A change in attitude towards creativity and business.
See where and how creativity fits in to business.
Support creativity wherever it is found.
What are 3 ways your attendees might apply what they learn in your activity?
Promote creative thinking as a 'key skill'.
Develop a creative-thinking training program in collaboration with Human Resources.
Become an innovation advocate and champion.
Warning! Seminar language - English without translation.