January 20, 2018 at 16.00
Topic: «Dynamic capabilities: Empirical "irregularities" & incantations» from Nobel Laureates & others.
The meeting will address issues of modern triggers, classical predecessors and consequences for the theory of the firm and strategic management.
Guest speaker: David Teece.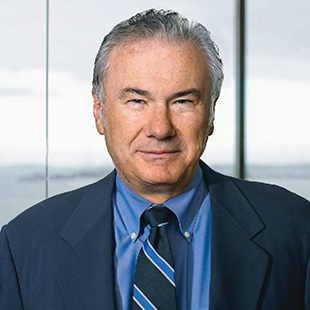 Professor David Teece - Director of the Tascher Intellectual Capital Management Center, Faculty Director of the Institute for Business Innovation, Director of the Center for Global Strategies and Governance of the Haas School of Business, University of California, Berkeley.
According to Accenture, David is one of the world's 50 best living business intellectuals.
Current research and interest's prof. David Theis is in the following areas:
The role of developing products and processes and intellectual property in the competitive activities of an enterprise;

Competitiveness of firms in the world market;

Innovation and organization of industry;

Technology and Intellectual Property Policy, Telecommunications Policy, Antitrust Policy and Energy Policy at the National and International Levels;

Strategic Management and Corporate Governance;

Human capital and business organization.
The degree of PhD and MA in economics David received at the University of Pennsylvania. The author of numerous publications, McComm, University of Canterbury.
Free admission. The working language of the meeting is English. Consecutive interpretation will be provided