Place: KROK University, KROK Buisness School
Date: May 15, 2019 року. Time: 10.00-12.00
During the meeting, we will talk about what is the target audience of the employer, what are the approaches to allocate the target audience of employees, what is a value proposition to the employee, and consider the methods of developing a value proposition.
And also find out:
What should include a n Employee Value Proposal (EVP);
What are the approaches to EVP development?
The meeting will receive an instruction on how to target the target audience of the staff to form EVP
By developing a Valuable Proposal, you will receive a tool for differentiating your company as an employer, from competitors, and for attracting and retaining employees.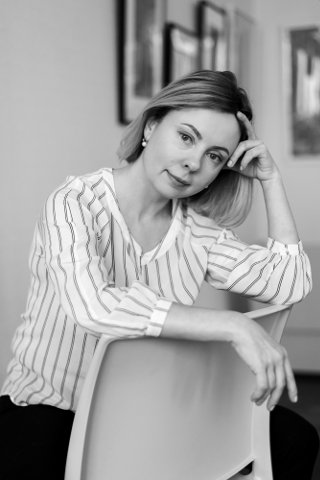 Speaker - Nataliya Kurdes. MBA Instructor at KROK Business School, business consultant, certified SHL-trainer. Natalia has 14 years of experience in the field of management and corporate culture of organizations, personnel management. She took her first steps in HR as a consultant in recruiting and evaluating personnel for the IT and telecommunications market at IT Personnel. Later, she headed the HR divisions of the companies TD "Dukat", corporation "Arterium", CJSC "Rosava". Since 2009, he has been engaged in consulting and project activities in the field of implementation and development of management systems, company management processes, personnel management and development. Among the clients of consulting projects implemented by Natalia are such companies as CJSC "Vic Oil", Kiev Youth Center for Labor at KSCA, LLC TVA Group (Pharmacy 03), JSC "Ukrtelecom", LLC Belleza, NAEC "Energoatom". For the last two years she has been working for Atlantic, where she led the direction of Employer Branding.
In 2014, she became a co-founder of Case Study Studio, a company specializing in the development of management, evaluation, training and development of personnel using the case method.
Participation fee: 200 UAH. For members of the European Business Association, BSK instructors and graduates participation is free of charge.