Date: July 26, 2018, Thursday. Beginning at 18:00
Place: Kiev, University "KROK", st. Lagernaya, 30-32 (metro station "Brestes'ka"), room. 309, 3rd floor
We invite you to attend the presentation of the Mini MBA program and the master class of Elena Siukayeva "How to form a systemic view of the company?"
Among the variety of courses for professional and personal development, the Mini MBA program is in steady demand.
By visiting the Mini MBA presentation, you will learn about the changes that have taken place in the program, what we are now offering and why. We will also explain why the Mini MBA is popular, which opportunities for managers and owners of SMEs provides this program.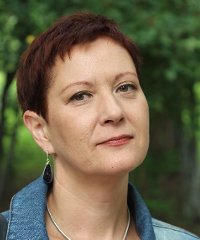 During the master class of Olena Siukayeva "How to form a systematic view of the company?" We will talk about four important components, namely:
Finance - Where do you get money from a company
Customers and products - why should a customer make money for us?
Business process - why they are important and the role of BP in the system
And Personnel as the main asset of the company
Free entrance. Registration is required. Participants discount 5% of the cost of the program.
The start of the new group training is September 15, 2018.
Contact person: Alina Zhelepa