Date: August 27, 2020
Time: 17.00-18.30. Format: online
In the master class we will talk about the following:
Why is there fear in sales?
Anatomy of fear: What? As? Why?
16 minutes that can change your life - audiobook "Fear". The secret technique for injecting force at the right time
During the master class we will search for a recipe how to dealing with our fears and gaps in communication. We will also identify the five components needed to achieve the goals.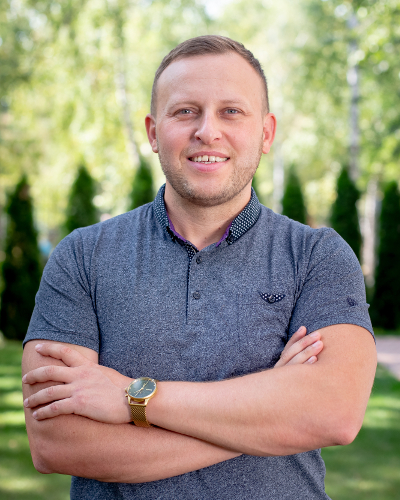 SPEAKER:
Ihor Nikolenko
Igor has 11 years of experience in international companies: "Philip Morris", "Kimberly-Clark", "Roullier Group", "Modern-Expo";
Among Igor's clients: Vache Davtyan, Oleksiy Kravets ("Sea of ​​Beer"), "Pari Match", "Huawei" and others;
Lectured in business schools for MBA students and conducted corporate consulting for EBA.
Four years of daily hands-on experience using Linkedin, specializing in Social Selling
Has 26,000 direct contacts in Linkedin;
Thanks to Linkedin published a master thesis "NLP as an instrument in PR in politic" in the format of a book sold worldwide;
Cost of participation:
until August 26 - UAH 250,
on the day of the event - UAH 300.