April 13, 2020 16:00 - 17:00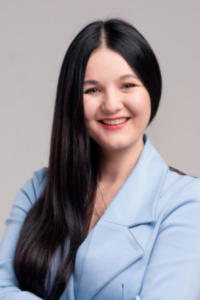 Speaker - Dasha Nepochatova - psychologist, sexologist, writer, co-founder of Creative Women Space. She is the author and presenter of creative development programs, female initiation and sexuality.
Goals
Demonstrate simple daily tools and practices that will allow you to be creative every day in both personal and professional life.
Short description
Let's talk about how to feed your inner creative child so that he is always fed, cheerful and helps us to be creative every day: in the profession, in personal life and in the realization of our creative potential.
By participating, you will receive:
simple daily practice that will support the creativity of participants
basic principles of creativity
awareness that creativity is about letting yourself express yourself
Participants will understand that:
Being creative is easy and profitable.
Creativity is the natural order of life.
Failure to be creative is contrary to our true nature.
Here is where you can use the acquired knowledge and skills:
At work
In personal life
In his own art work