On October 30, 2008, KROK BUSINESS SCHOOL launched a new English-language program "Masters of Global Business Management (MGBM)." The new international group includes students from different countries of the world, namely Nigeria, the Democratic Republic of Congo, India, the United Arab Emirates and Turkey. The profile of the group is as follows: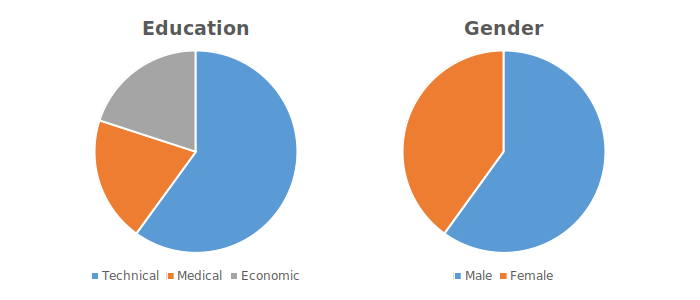 The program focuses on the training of managers who cwill be capable to work in any industry and in different countries around the world. Under the program, students will learn the modern managerial tools needed to develop and implement successful strategies and operations, international business, marketing and legal issues, the introduction of innovations and technologies. The program offers two specializations, namely, in-depth study of finance and operational management and logistics.
Leading national experts, as well as experienced specialists from the United States, Canada and European countries, are involved in the teaching staff.
The term of study is 14 months, divided into three semesters. There is an opportunity to join the program and start studying from the beginning of each semester. Apply here.
Education has a very rich content: lectures, presentations, individual work, group projects, etc. Career Strategy Workshops are also included in the program to assist in career development, during which students will be able to communicate with HR specialists and recruiters.
The program will also be open to Ukrainian citizens who want to study in English and seek to build a career in international companies both in Ukraine and abroad.
For details on the program, read the link.