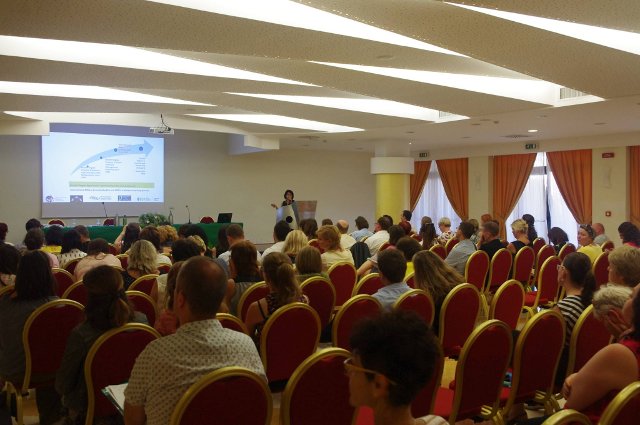 During the period from 19 to 24 June 2017, Olga Karpova, BSK Director, at the invitation of the University of Fodja, Italy, took part in the International Week ERASMUS +, dedicated to the expansion of partnership and the development of international cooperation between European educational institutions. The international week has traditionally been held for the third time in Vieste, Italy.
The event was attended by more than 150 representatives of higher education institutions from all over Europe, who shared information and experience in implementing various projects in the field of international cooperation.
Olga Karpova, BSK CEO spoke on the topic "Rethinking international partnership: challenges for Business Schools". In addition to official events, the International Week program provided for a large number of meetings that promote networking, close communication and socialization of participants. Thanks to the participation in the International Week, contacts and outlooks were established in the international cooperation of the BSK and KROK University with educational institutions and business schools in Great Britain, Italy, Romania, Croatia, and the Czech Republic. We are sure that participation in the International Week ERASMUS + organized by the University of Fodja will contribute to the improvement of the quality of programs, the enhancement of teaching skills, will generate new ideas and directions in the activities of both the BSK and KROK University in general.